Zulutrade review
At the beginning, let's say that in this review we will analyze one of the most famous forex signal service and a social network called ZuluTrade.
ZuluTrade's service allows you to follow over 100,000 traders and signal providers whom you can analyze and based upon their action, place your own trades.
It enables you to automatically follow their action as well, whatever they do – you do it automatically, without hanging around computer all the time. The service is equipped with tools that will alert you should something go wrong so you can turn of the automation. We'll go into deeper details in the next lines.
Zulu Trade is a free service that provides benefits for all three sides; the follower, the one followed and itself, as it charges basically a fee per each trade in terms of percentage. So if a followed signal provider is profitable, they get commissions, those who follow are enabled to win as they follow a successful trader.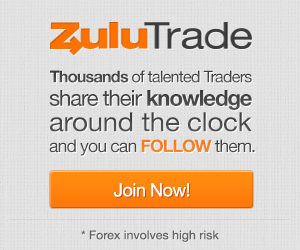 "
Let's see now how it all works, what you have to do to trade with ZuluTrade and what deposits you need to make to enter.
What you need to know is that there is a minimum deposit you need to make to enter, but after that, ZuluTrade won't require you to pay anything more, except for a percentage of your trade. A portion of that percentage is used to pay commissions to successful traders who have a certain number of followers and another portion goes to forex brokers that Zulu works with.
At Zulu Trade you trade in a way that you pick a trader, after thorough analysis, and set up your financial behavior; for example, how much you think you can risk, when to stop following somebody and so on. You don't have to trade yourself, but you do have to understand what each trader does, so you can know which one to follow. On the other hand, there are analytic tools that help you chose a trader based on their performance and success, but since this is trading, you need to understand what perspective of that trader is.
Still, it leaves you a lot of time to do other things as you indirectly trade along. You don't have to become an expert, but it doesn't mean that you can't. However, the benefit here is that you don't have to if you don't want to, but you can still trade (indirectly).
When you deposit your money, before investing it in trades, you can open a free demo version of your account. By doing that you can exercise and get more insight into what is going on, how it looks to follow someone, what mistakes you can make when choosing a trader to follow, and all that without losing our money.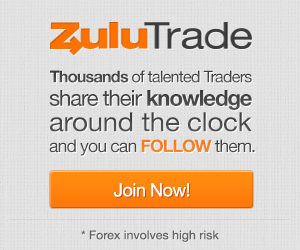 "
However, there are many things that you can look at, and in a way, if you have a good analytic mind, you should be able to figure out which of more than several thousand traders does a fine job. For example, you calculate, based on provided history of that particular trader's action, how many times did he/she perform a certain strategic move, try to figure out if that trader changes his/her strategy way too often, or whether he/she sticks with one the same strategy stubbornly. Also, you can see how that worked for them.
On the other hand, if this seems too complicated, you can always pick somebody from the list that ranks traders based on their performance, do a couple of filters to check out their streak, and click to follow one and set to automatically copy their trading.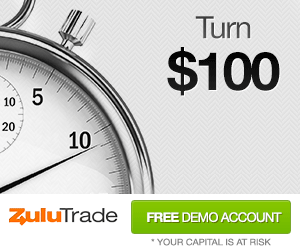 "
Zulu Trade's broker, or let's say a broker division, is AAAFX. It is the recommended one for best using of Zulu Trade's signal service for forex trading, or even binary options trading. The recommendation is there because since it is the same company, there are no delays and everything is in one place. However, if you are a user of and broker account of another forex broker, you can join Zulu Trade. Also, if you came to Zulu Trade first, and wish to open an account with another broker, you can do that as well. However, in order to preserve their clients, AAAFX gives Zulu's clients 10% on deposit, and your account (no need to open any separate accounts) can be dealt with EUR, USD, GBP, AUD, JPY, and RUB.