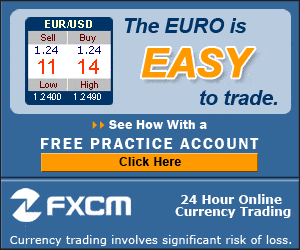 Who is the best Forex broker – Forex.com VS FXCM.com
When it comes to comparisons between Forex.com VS FXCM there is a lot to take a look at. An example of this would be Gain Capital Groups Forex.com. Gain Capital is considered to be a pioneer in Forex trading online. At their site, there are many different resources for traders such as a guided tour of the platform, free market research, online trading and educational tools. The spread on trades done here are very low such as up to two pips on the most popular pairs that are traded. No commissions for users of Forex.com and executing and entering orders can be based on current scenarios.
Automated processing for all deal and click trades in the Forex market gives an unbiased environment of trading. Flexible accounts such as Standard with 100k deposit and one percent leverage. Mini accounts have 10K deposit and two percent leverage. Many tools that are available here include resources, market analysis, streaming market commentary, FOREX Charts, customization features and professional tools all make Forex.com look really well. Not only do they support automated trade but also have different educational formats to train new traders in the Forex market.
Practice accounts can also access the markets. Now with Forex Capital Markets (FXCM), this is the largest Forex Dealer member supplying retail online trading services in the FX market. Three websites allow FXCM to provide services: Daily FX, FXCM Trading Room and FXCM. FXCM is the flagship Daily FX is FX news and resources for information and advice about the market. FXCM Trading Room offers resources that are extensive for trading in the market. Courses are also offered such as the free live webinars and the FX Powercourse as well as other learning resources. Another trading feature available here is the No Dealing Desk.
Clients that are a part of this brokerage can trade day or night. FXCM offers 24 a day support and allows for orders to be taken over the phone. This is true even if you are using No Dealing Desk. An account can be opened online by this brokerage firm. Applications can also be sent via FAX and the platform that is used is a highly advanced and unique trading platform that offers such things as trailing stops, dealing rates, hedging, 24 hour reporting, market orders and live streaming news for example.
Charting and educational tools are also available on this particular site. So who really wins in the batter between Forex.com VS FXCM.com? The traders are the ones that win this particular battle royal. There are pluses to each brokerage firm and it is up to the individual trader which brokerage firm is preferred. Some may prefer one over the other but it is a personal choice. Both are good brokerage firms with a wide variety of tools and accounts to help both the beginning and experienced trader trade in the Forex market. They both have different incentives for new traders and they both also have quality trading platforms. The trader is the winner here.
Please tell your oppinion in comments section – Who is better forex broker – Forex.com VS FXCM.com ?