Good news for customers of InstaForex Company, this company is going to provide you a new Virtual Private Server (VPS) hosting service. This Virtual Private Server, service is a very good option that allows you to use a VPS to arrange activities in the Forex market. This VPS hosting gives you access to the all functions of virtual dedicated server. The application of Virtual Private Server provides you an opportunity for taking the whole advantages of a physical server with a single-unit.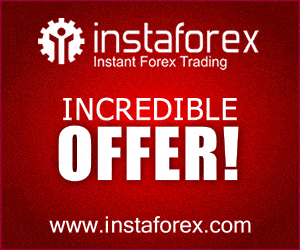 Your trading stability would not depend on your PC and Internet access. This system will make you able to control all the trading activities from any place around the globe, without terminal installation every time. You may use VPS of InstaForex Company in the Forex market on the very beneficial terms. Being a customer of InstaForex you are allowed to select one of three kinds of Virtual Private Server configurations along with Windows system & with reinstalled terminal of InstaForex.
You may have access to this VPS hosting service free of cost or for only $3, depending on your trade balance. You put an order for selected VPS hosting into the Client' Cabinet. Your Client" Cabinet would show your order status, the withdrawn funds from the balance & statistics of the server active period.
So, with the option of Virtual Private Server hosting by renewed InstaForex Company, your trades on Forex will get a latest technological level.
Trade on Forex and gain along with InstaForex!