Most famous investors in the world are usually men. Male dominance in business is similar in every country in the world. In the US, there are 55% of female financial workers, but only about 17% are executive officers, less than 20% are directors and only 3% of CEOs are women. At least that is what Catalyst Research showed in 2011.
Women are often placed into a position where everybody expects them to be better than their male colleagues, show more effort and harvest better results in order to be appreciated the same as the male colleague.
Maybe for that reason, a list of top female investors looks more worthy than a list of top male investors, and also it might seem that this is a special list, but here's why we are showing it to you. If you are a woman seeking someone to look up to, here are some suggestions for you.
Let's start with an investment advisor, one of rare woman in the business of this success, Geraldine Weiss. She was among first of hear of women in finance to prove how women can do a job of a successful investors.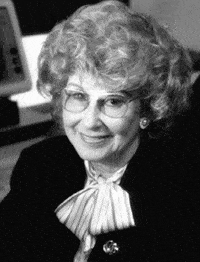 Geraldine Weiss educated herself by reading and keeping an eye on the conversations her parents had had. Also, she studied in college business and finance.
But, regardless of her studies, nobody wanted to hire her. She said it had been a man's world where a woman didn't need to apply.
In 1966, when she was 40, and after constant rejections, she started writing a newsletter for investors. However, the acceptance of her as a woman being an advisor was lacking, so she started signing her letters as G. Weiss. She had achieved a good record, and in mid 70s she came out to reveal her real identity.
Her newsletters had proved to be better than the competitions' and she did it until retiring in 2003, when she was 37. Her value-based strategy was dividend-oriented picking of stocks. Her newsletter hasn't been retired yet, as it is still being published in the linage with her strategy.
Female Traders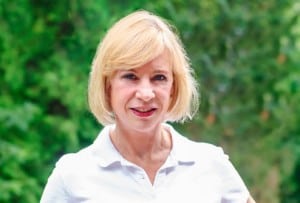 A professional Trader Linda Bradford Raschake
She presides two companies that deal with finances, and both of those are named after her. One is LBRGroup, another is LBRAsset Management. LBR is a trading advisor for commodities, while BLR Asset management is a pool operator for commodities.
Her career saw a six-year span at Pacific Coast Stock Exchange and the Stock Exchange of Philadelphia. After those experiences, she became a self-employed trader. She wrote a book about trading strategies of high probabilities and has a high frequency of media appearances. Views of Bloomberg can see here often, as she held lectures about trading there, as well as the association of managed futures.
In conclusion, we can say that a woman in finance needs to work harder to be as honored as male counterparts. The situation is still hard for women in modern day business, but at the time when these successful women started out, the situation was even more difficult. But as we see, when the barriers of lack of belief in oneself, or the lack of belief that there is an equal opportunity for a hard working person regardless of gender are overthrown, then anybody can make a successful career in investing.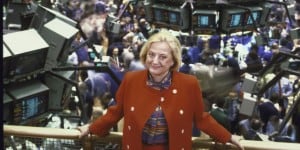 A Brokerage Founder , Muriel Siebert
This is a woman who never graduated from college. She was a researcher in finance, and later in her career, he became a partner. Years later, in 1967, she founded a brokerage company "Muriel Siebert & Co.
The many problems she had encountered before registering to the NYSE were due to the fact that men who were the solution for finding sponsorship didn't have trust in her abilities. Therefore, she had troubles with entering the SE. Her company is even today the only American brokerage that's on the stock exchange that is under ownership of a woman
Her company became a discunt brokerage in 1975, which was back then something new. That led her company to almoust being expelled from the SEC and Wall Street. However, she survived that.
This successful woman in a men-dominant field took another leap when she became a Superintendent at the Banking Department of the State of New York. She stayed there for five years (1977-1982). During her spell there, she helped in preventing faliuers in a turbulent banking market. She later gave a try in real-politics when she bid for the Senate for the Republican Party. She left this world on August 24, 2013.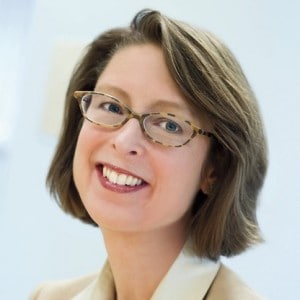 A female investment advisor, Abigail johnson
She had a good start, given that she is a billionaire daughter of the Chairman "Fidelity Investments" Edward C. Johnson.
She might be a sort of exception from this group of women, but where she stands now is not because of who her father was. The obligation to control a mutual fund that has administration assets worth about three and a half trillion and management assets worth of one and a half trillion dollars certainly can't be handed over to someone just because you know him. Her knowledge and ability to do so is what gave her that position.
She got her MBA at Harvard and her experience was boosted while she was working with Fideity as an analyst as well as an equity manager for ten years. It was only after that experience that she got her executive position.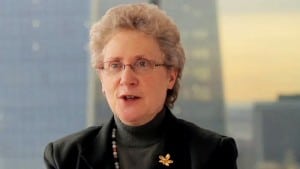 A Portfolio Strategist, Abby Joseph Cohen
Cohen is one of the most recognized portfolio strategist and investor. She is also a woman. She started working as an economist in the board of Federal Reserve back in 1973. She also worked the same job for some of the known financial companies such are Barclays, TRowe Price, and also Drexel Burnham Lambert. She joined Goldman Sachs where she's working as chief strategist for investment. She has been working there since 1990. In 1998, she became a partner.
She is today also a very media favorite when bullish commentaries are wanted. She is not known so much for her accuracy with her predictions however. Besides her major job, she spends time with many organizations such are Cornell University, Major League Baseball, Chartered Financial Analyst Institute and also Foreign Relations Council. Her name is to be found on Forbes' list as one of the world's top powerful women. This list includes not only women from finance, but all professions.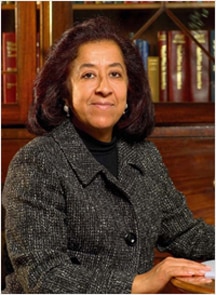 A rare female CEO, Lubna S. Olayan
One of the rather few CEOs, in the world as a whole, Lubna might be that much more appreciated because she's a CEO of a company from Saudi Arabia. Olayan Financing Company from Saudi's capital Riyadh is a private held multinational company, and this woman from Saudi Arabia takes care of 40 manufacturing firms. Her name also can be found among Forbes' list of Most Powerful Women.
She had a bit easier way to the top, as it was a family business that she started with. However, doing it in Saudi Arabia, and especially in 1980s, at the time even more difficult for a woman working at all, she started working in business.
According to Olayan, she didn't feel much oppression as she stayed focused and committed to her job.
Similarly like Cohen who also had a good foundation for entering a business, Olayan most certainly would have the chance to work in business, especially because of the country where she does it. But running a conglomerate which watches 40 companies, along being among largest Saudi Arabia stock market investors, she could only achieve that because of her ability to do so. And it wasn't just her ability to run a business, she had to show that to the men around her who could actually recognize her to be good for their own business.
She is the first woman to be a board member in a public company in Saudi Arabia, as she has been a member of the board of Hollandi Bank since 2004.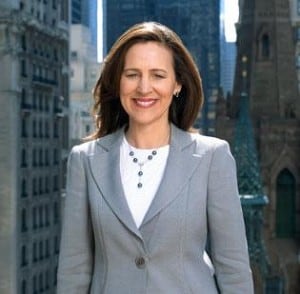 Deborah Farrington
A partner in Venture Capital Fund, Deborah Farrington is the president as well as the founder of a company that deals with financial software, StarVest Management. She is also a partner of StarVest Partners, which is a venture capital fund.
Before that she was a CEO and the president of a private investment company. She was also a founder of the company, and also a manager in a number of financial institutions. She got her MBA at Business School at Harvard.
She serves as a director of two publicly listed California-based companies. One of those two is Collectors Universe, which deals with collectibles authentication, and another one is NetSuite that deals with financial software. Furthermore, she is also a director of one nonprofit company, as well as several other private companies. She is ranked on Forbes' list of venture capitalists, the Midas List.