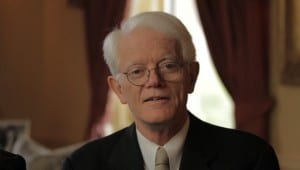 Peter Lynch was born in 1944 in Newton, Massachusetts. He studied at Boston College and got a degree in finance in 1965. After getting a degree, he served in the army for two years and then went to the University of Pennsylvania where he got his Master degree in Business Administration.
After getting a Master degree in 1968, Lynch started working for Fidelity Investments in position of investment analyst. He held that position until 1974, when he got promoted to director of research where he stayed until 1977.
In 1977 he accepted a position of manager of the Magellan Fund, which wasn't much known at that time. That wasn't an obstacle for Lynch and by the time he got retired in 1990, he managed to create historic results for this company. Even though he got retired from being manager of the company, he worked as investment adviser for the vice-chairman of Fidelity Management and Research Co in 2007.
Peter Lynch was never a gambler when it comes to his investment style. His practice was to gather all information he could about company by taking due diligence and stock research. His investments were always long term and any short time ups and downs in marked were not something he would take in consideration.
His colleagues described him as a workaholic who worked 24/7. He was also known as a "chameleon" because of his ability to adopt any investment style that was suitable for the current job.
Peter Lynch trading style:
Lynch created rules that he followed when investing and he shares those rules with new investors. He advises investors to always be aware of what they own and take a special attention on their managing skills. Predicting the economy and the interest rate is all in vain. Taking time to examine companies and find the one that suits your interest is recommended. He suggests avoiding long shots and advised to buy the companies with a good management that run a good business. If an investor makes any mistakes, that should not be taken as a hit, but as a lesson and a test of patience and humbleness. Examining and researching companies that you want to buy should be conducted so that you know exactly why that company is the one to buy. When Peter Lynch bought a company, he would always deal with only what he knew and what was easy to understand. If there would be any complications involved in understanding a company, he wouldn't interfere with it, and regardless of the research taken, if all seems good, there is always something to worry about.
During his career, he wrote numerous books; among the most successful were "One up on Wall Street" and "Learn to Earn".
Even after his retirement he continued to donate money to charity very actively.
Peter Lynch Quotes:
The real key to making money in stocks is not to get scared out of them.
The worst thing you can do is invest in companies you know nothing about. Unfortunately, buying stocks on ignorance is still a popular American pastime.
In this business, if you're good, you're right six times out of ten. You're never going to be right nine times out of ten.
In the long run, a portfolio of well chosen stocks and/or equity mutual funds will always outperform a portfolio of bonds or a money-market account. In the long run, a portfolio of poorly chosen stocks won't outperform the money left under the mattress.
Investing in stocks is an art, not a science, and people who've been trained to rigidly quantify everything have a big disadvantage.
But my system for over 30 years has been this: When stocks are attractive, you buy them. Sure, they can go lower. I've bought stocks at $12 that went to $2, but then they later went to $30.
In this business, if you're good, you're right six times out of ten. You're never going to be right nine times out of ten.
You get recessions, you have stock market declines. If you don't understand that's going to happen, then you're not ready, you won't do well in the markets
.