The spirit of contest opens a lot constructive energy in all of us that may become the major moving force for achieving success. InstaForex offers to check the skills of the clients and enjoy the thrilling contests enrolling you in the spring!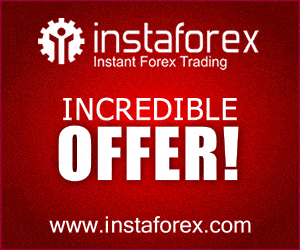 Sniper of InstaForex
If you have ever been in a shooting gallery, you might have not forgotten the pleasure, that any trader have, when his or her target is hit. So, you try yourself as a Forex sniper, by taking part in a unique contest. Don't leave any more chance for last winner Elena Matveyeva. She has appeared as the most perfect sniper in her last step of InstaForex contest.
Option of One Million
If you don't like extra limitations and want to control things rather than letting go things, then, no more delay, enroll in the weekly contest for your demo account. This contest' next step will begin on 14th May, 2012. You had had a chance to get $5000 as Alexandr Lartsev from Russia got in last week step.
InstaForex'FX-1 Rally
Adrenaline, speed and drive, if these words stir up positive emotions in you, then, such contest is only for you, be the part of next race that is going to start on 18th May, 2012 and beat the Katonovna, the last week contest.
InstaForex Teal Scalping
Do you think you have enough patience and endurance that always take one to success? Then, use these qualities for trading account, only, jump into the monthly contest, that's next step is going to start on 4th June, and will end on 30th June , by taking part include your name in the best InstaForex' scalper like, Segey last prize winner contest.
So, traders, boost your energy along with famous broker"InstaForex".