How to use Tradency Auto Trader forex Mirror Trading Platform to earn money as forex trader ?

Step 1 :
Find some broker that offers auto trader. For example Avafx, FXCM Auto Trader , Alpari Systematic Mirror trading platform offer this Tradency platform.
Step 2 :
Open an account with your chosen forex broker. Deposit money and get a Tradency Mirror trading account.
Step 3 :
Go into the panel and choose the best strategy.
The most important thing to consider is system rank (ranked on a scale of 1-10 with 1 being the worst and 10 the best)
See :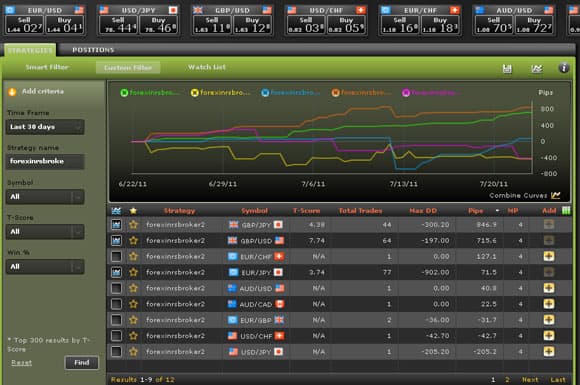 In this picture you can see the Forex system "Forexbroker2?. For each currency you can see the number of monthly pips, rank (1-10), drawn down, winning percentage, and so on.
Test this system using a demo account and when you start to get the hang of it – deposit some funds and enjoy your rising profits.
Tradency is a forex trading platform which offers Mirror trading and Manual trading – semi Mirroring and Auto Mirroring in one platform.
If you have any questions, please leave us a comment below.