What happened to the Swiss franc in January 2015.? is our latest article.This is just article which describes fundamental reasons.In a few minutes a lot of traders have lost whole portfolios.
MY story :
I had USDCHF buy order at FXCM forex broker account.In a few minutes I saw 1300 pips loss.It was my whole year profit for my account. I had stop loss 30 pips but nothing happened.
Here is USDCHF chart :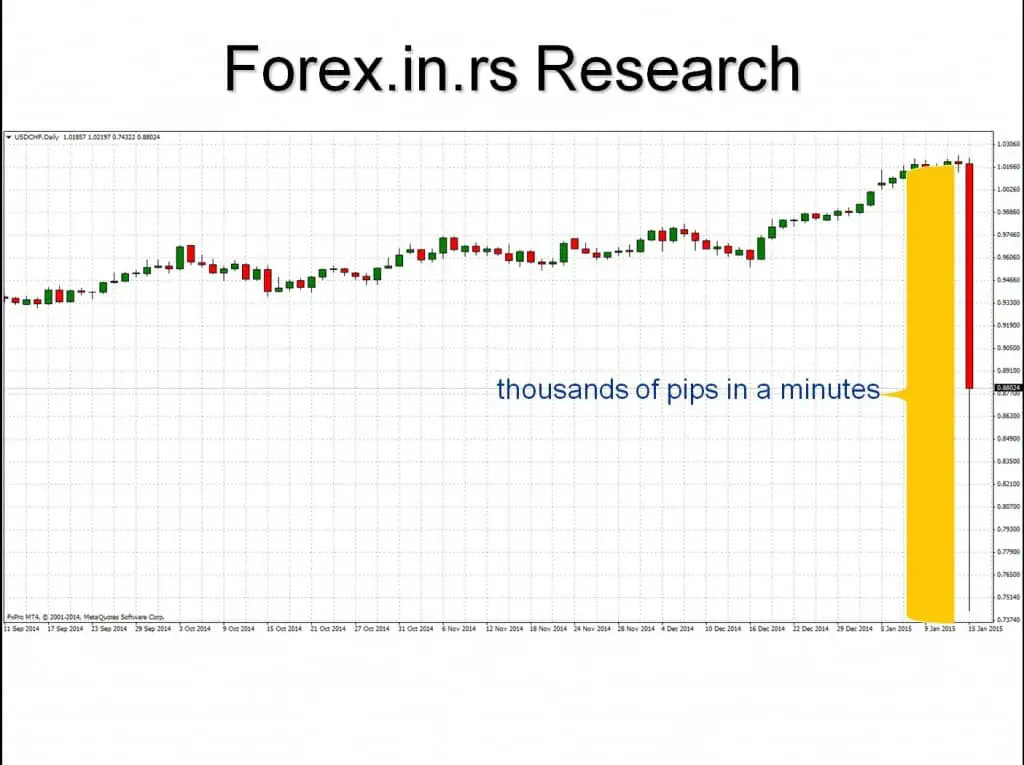 Brokers and traders suffer escalating losses in last days and Forex Magnates website made real time updates page where you can check your forex broker – Is Your Broker Weathering the CHF Storm? Real Time Updates.
My broker FXCM Announces Massive $225 Million Client Negative Balance Hit Due to CHF Volatility and other brokers have lost money.
Please make comment and write your own story about CHF problem in last week. How much money did you lose ? Our goal is to find the best forex broker in this situation.