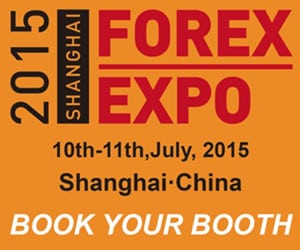 2015 China (Shanghai) Forex Expo
Date: July, 10th-11th
The 2015 China (Shanghai) Forex Expo will be taking place on the 10-11,July 2015 in Shanghai. It will be a two-day event for brokers, traders, investors, affiliates and IBs from across China as well around the world. With all kinds of activities including forex award presentation and B2B networking, brokers and financial technology providers will not only have the opportunity to communicate with each other,but also will have the chance to meet with people from the forex and binary option industry.
It is a money show and traders expo. Forex conference will be held paralleled with the exhibition. Visitors will benefit from this well organized finance event. Shanghai is the first priority city for many brokers who first start their business in China. We expect more than 40 forex and binary option exhibitors and tens of forex media will join the expo.
We welcome you to register and share with us!
Website: www.chinaforexexpo.com/eng
If you want to book a booth, please contact us by:
Tel: +86-21-3126 1015
E-Mail: info@chinaforexexpo.com
Skype:chinaforexexpo