ZuluTrade has announced that the company will have a binary options trading solution. First thing to be done is on-boarding interested traders of binary options.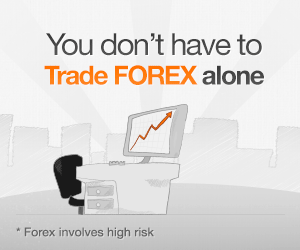 "
Social trading is moving forward into binary options, and ZuluTrade with SpotOption made an agreement of partnership with a goal to provide the set of social trading services to the binary options industry that is on its way up.
Users who have demo accounts are already able to sign up in order to follow signal providers while the company is implementing functionalities step by step, to streamline the whole process of delivering good experience to customers before they release binary options live.
Traders will be in a position to have new strategies and robots that use ZuluScripts designed. This feature will enable traders to be able to create their personal scripts that will be based on a set of custom instructions that can handle trading operations when and if the trading conditions are reached. In order to become one of the binary options social trading pioneer resembles to Forex trading registration. That means that prospective trade leaders must enter their personal information with a short description of the trading strategy they use.
As the number of followers a signal provider has, the number of revenues to be procured rises; ZuluTrade has a compensation for trade leaders with 0.5% of the total volume that their followers had traded.
So now as trader you can receive Zulutrade free forex signals and free binary options singals.
A few words about signal providers
There are thousands of signal providers, but not every one of them is a good one. However, they all are encouraged to perform well, so using Zulu's tools to discover your favorite is going to be a bit easier job. Still, you have to do it, that is, analyze and think about it. You can't just randomly click one just because you know that all of them are encouraged to do well. That's not just because they make money by performing well, but they make additional money for that, as they are rewarded for being good traders to follow.
They get their commissions from Zulu not for each successful trade, but for each successful month. That way you can be sure that a good prospective trader should do his best to end his 30 days in plus. That means you will end up in plus as well, depending on how much you invest.
When picking your perfect scores, you will have at your disposal lots of details and information about each and every one of them. There is a clear list about who is a profitable trader. But, you will have to find out and figure a way to pick the one who will be successful in the months coming. There are rankings that show the history of traders, their positions on the table, how their performances ranked them against others, who is going up, who is going down. You will be able to analyze the one you want and see what actions the one took and what result it brought. You can compare, for example, the one that is good this month, and the one that was good previous month, see what they did and what made them lose their good ratings, and so on. These are just some tips on what to watch when choosing your favorite.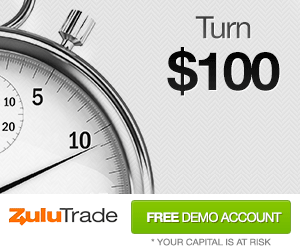 "
Picking a bad trader?
You can also chose to trade opposite of a poor performer, or the one you think is going to be wrong.
The principle is the same; you just click to do the opposite of what they do.
The thing is that, there are literally thousands of traders, and if all of them would do great, it wouldn't be so great, would it? Therefore, you can assume that a certain trader that you see doesn't have a clear strategy, but plays tough calls, will be wrong. If you find that one, and there are tons of those, you can follow them and set your money to be invested in opposite of what those traders do.
If you think you recognized a follower that chooses good traders, you can copy them as well. That's a neat thing about ZuluTrade, you copy people, and that's legal. That's the point. You see somebody is doing something, you want to do the same, and you can do it.
You don't have to sneak to see what your colleagues are doing, whom they follow and so on. You can see openly, watch and look, and copy. There are settings that you make to automatically follow what they do, so you don't have to cheat or something like that.
Binary Options and Forex
When we say trader, we mean both Forex trader and Binary Options trader. Zulu started as a forex signal providing social network, but it has now been for some time a binary trading options signal provider as well.
In the end, let's add that there Zulu has binary options and forex signals.
Thus, it makes it profitable for you with either kind of traders, forex or binary option.