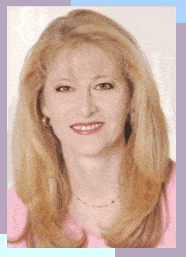 One of the most successful women in stock business was Laura Pedersen. She is an American all-around writer; journalist, humorist and playwright.
When she graduated from high school, she went to Mahnattan to work at the American Stock Exchange. She became the youngest ever person to get a seat in a trading firm, where she also became a partner. During that time she was attending New York University where she later got a degree in finance. She also has an honorary degree of Doctor of Humane Letters that she fot from Canisius College.
In 1990, she was named one of the top ten outstanding young working women by the magazine Glamour. She wrote a book about herself and her growing as a youngest trader at the ASE. The book became the bestseller and with it she appeared as a guest on most of the every major talk show, such are Oprah, David Letterman and on every major news channel. President Clinton honoured her as one of the top ten young Americans in 1994. From 1995 to 2002 she wrote a columne for The New York Times, during time she also had her show on TV, from 1999 to 2002.
She started writing finction with a prize winning Going Away Party novel, and her other works also were very much noticed. Her Beginner's Luck was rewarded with Barnes&Noble as a great new discovery. Another one of her biographical novel Buffalo Gal that she published in 2008, about growing up in economiccaly challenged, was named as best autobiographical novel by ForeWord magazine. The novel also recieved many other honours in years that followed. She has other humorous writings, short stories and novels, including one in progress that is going to be published in 2015. It is called Life in New York.
Her talent in writing was more proven in her children's literature. Her Unplugged: Ella Gets Her Family Back received many awards and honors. The book is dedicated to the daughter of her close friend who died at the age of 13.
Her newest book was published in September of 2014. It is also a children's book titled Ava's Adventure.
She also wrote plays and a musical that were performed at numerous stages.
She is a member of PEN and a honorary member of the Twentieth Century Club.
Laura Pedersen – trading genius
A successful woman who got famous for being a great investor because of her great talent started flirting with the Wall Street when she was only seventeen. Due to being underage, she could not participate in investing, but she got a deal with her employer to work for him as an extra worker. That gave her opportunity to actually participate in the business. She needed only a couple of years to earn millions, by her 25th birthday; she was heavy USD 1.5 m.
As a child, she worked on a farm with her mother. She was selling tomatoes. During her teens, she started playing poker and bet on horse races. She was very successful. Talents developed by selling tomatoes and gambling could not possibly turn her other ways but towards investing in stocks. Her excursion at the age of 14 was to New York to visit American Stock Exchange. As she didn't see the necessity of going on with higher education, she quit the studies at her first year at the Michigan University.
Her first job was not getting her money, but did get her experience, as she was replacing the traders on vacation. Her talents walked her through the short school of virtual squabble. Regardless of her parents' opposing of her job, which means the pressure, she could not be shattered and her company saw 5 billion dollars profit because of her effort for the 4 years. Even during the serious downturn, she made 100 million.
But, the excitement was stopped as quickly as it was started. A disease that would get only more serious should she continue doing it was diagnosed, so she had to quit. Her book "play money" became a real success.