It's time to summarize the results of all finished contests that were held by the InstaForex, an international number one broker in Asia. This is the most pleasant and intriguing moment in traders' profession, having their name among the winners. Today prize money will be disbursed into winners' accounts and devices would be sent to new owners.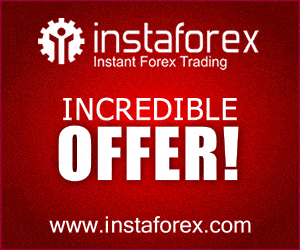 Sniper of InstaForex Company
Traditionally this contest needs speed, professionalism and accuracy. This time a Shri Lankan Mahasen Deepika has been the best competitors. Unfortunately, if you could not have the best result in the final step, then don't miss chance for changing the winners' list.
A Lucky Trader
For success on Forex, you need luck besides professionalism. If you think you are lucky one, then take part in "Lucky Trader" contest. Svetlana Galkina was the winner, it is recommended you, set aside all your worries and by this contest, see how lucky person you're!
One Million Options for You with InstaForex Contests
The new comer on Forex always ambitious to earn millions. They inspire by the successful traders' examples from around the globe. So, InstaForex provides you a very attractive chance for training. In the first step Evgeny Yun, who was from Uzbekistan won Gold? You can also win, so register for the 2nd step ,
InstaForex' FX-1 Rally
This means only 24 hours left for leaving your rivalries behind. Mayeenuddin Khan from Bangladesh crossed the finish line first and has been number one. This rally will start from 4th May, 2012 at 00: OO GMT+3 and will finish 4th May, 2012 at 23:59. Hurry up don't miss a chance.
Win Device Trade Wise
If you're a new trader on the Forex and have never conquered highs in the trading, your Forex' guru doesn't allow you to participate in the contests, then no more tension, InstaForex gives a lot opportunities to the new traders. It provides you valuable gifts like, iPad that was currently receiving by Alexey , iPhone, by Muhammad Zulfikar, Blackberry by Stanislav and Samsung Galaxy by Jan Kofron, these all gifts were given under the campaign" of Win Device Trade Wise".
For taking part in these contests, there is restricted from the InstaForex, that $500 must be in your InstaForex company trading account. There is also need of registration at the contest page. So, don't need to worry anymore, because everything and success is in your own hand.